Sweet Honey has been cleaning greasetraps for over 30 years!  You can't fake experience.  You may find a cheaper price from a startup company, but you may end up paying the bill for their lack of experience.   Don't trust your business to the care of the inexperienced.  Call the experts.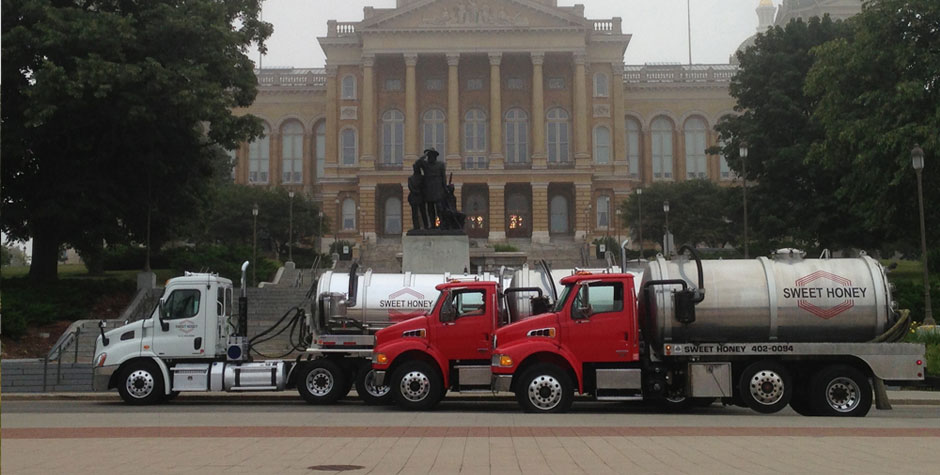 We send well trained technicians to your site to ensure the finest service and make certain that you are not spending money for services that are not needed. Our idea is simple, we focus on " doing things rights the first time". By employing highly skilled technicians and providing a high quality of service we are able to increase customer satisfaction both by eliminating the cost of failure and amplifying client base through increased customer satisfaction.
Sweet Honey is environmentally friendly, as we are certified grease haulers by the Des Moines Metropolitan Waste Reclamation Authority (WRA). We seek to carefully abide by all state and city regulations in this regard. We follow the FOG Program implemented by the WRA.